Write Faster & Earn More With ThesaurusGizmo! – The Ultimate Warp Speed Thesaurus Software!
The #1 Thesaurus For Marketers, Bloggers & Ebook Writers!
A Surprising Tool To Help You Conquer The Internet.
The fastest offline thesaurus in existence – Provides lightning speed lookups – Thousands of words in a split second.
100x or more faster than online thesauruses to brainstorm, find and collect words.
Can be used offline to search up to 10 words at a time, each word delivering up to 10x the synonyms and related words as the built in Microsoft Word Thesaurus.
ThesaurusGizmo is the Ultimate Thesaurus – It Adds Rocket Fuel To All of Your Online Writing & Promotions!
Provides synonym lookups up to 500x faster than other thesauruses…
And it can work with installed foreign language packs making it the premier multi-lingual thesaurus!
Features:
Requires no internet connection!
Up to 500x faster than online websites when searching multiple words
Multi-Lingual Thesaurus: Works with language packs you have installed on Windows PC
Easy sort features to find synonyms alphabetically or by length
Great for writing on any topic
Must have tool for translators: Find the perfect word quickly for complex translations
Outstanding software for kids and students learning languages
Useful for brainstorm ideas and original names.
Search up to 10 words at a time, get results 10x faster.
Convenience: Easy thesaurus check-box features for collecting synonyms and words
Explore related words visually
Bulk tools for business: Select delimiter for exporting synonyms (comma, tab etc..)
Rhyming words look-up (when connected to Internet) – Great for songwriters
Definition look-up (when connected to Internet)
And much more!
Ultra Fast: Sample of French Words Found in Under 5 Seconds: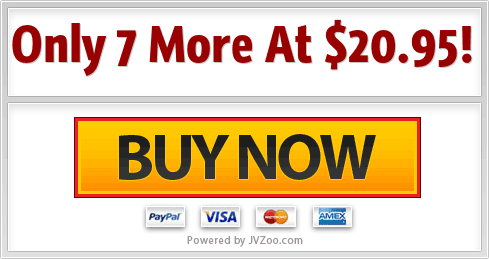 Use ThesaurusGizmo Now For:
Publishing and selling more books on Amazon
YouTube Video Tagging – Get an unprecedented advantage and grab more views with 5 minutes of extra work
Great for students of all levels – Easy enough for a 3rd grader to use, advanced enough for the veteran copywriter
A must have for blogging – Helps generate new blog post ideas faster than any tool out there
SEO – Select all and bulk synonyms export for optimization of web pages. Get found for more search terms
PPC – Save a fortune – Find obscure keywords with less competition
Translation – Translators love the multi-lingual features. Improves the quality of translations quickly and increases pay rate and client retention
Marketers – A genius tool for marketing – Helps think up domain names, brand names, slogans and more
Songwriters – Built in rhyming dictionary allows the fastest possible lookup and selection of rhyming words
Language students – An outstanding way to improve your vocabulary in any language. Learn related words quickly and see them in context.
Sort features – Find the shortest words for the pithiest sentences.
Entrepreneurs – A Fantastic all-purpose tool for building your business.
Non-Profits – Find the words and ideas to help with grant writing
And much more!
Order today.
Proof That It Works:
We tested the concept behind this software on our own company and came up with this brand:
Hundreds of people who have seen our brand concept from use of this software and techniques are keen on our concept.
If you are skeptical, ask anyone you know with branding expertise their honest opinion on this name.
Get a second opinion if you like!
Can you get similar results for branding and devising headlines to sell your products and ideas?
ThesaurusGizmo is so fast and provides you outstanding advantages for writing and marketing.
You cannot afford to be without ThesaurusGizmo!
It is a must have for every writer and marketer's toolkit.
Included we provide helpful tools and equipment for writing and promotion.
90 Day Money Back Guarantee
You will see improvments with ThesaurusGizmo probably within 48 hrs…
But we're so sure this is a must have tool we offer a 90 day no questions asked money back guarantee.
Tested Languages With Asterix (Requires MS Office Language pack)
French *
German *
Hebrew *
Portuguese *
Russian *
Spanish *
Italian *
Hundred of Writers In All Fields Already Benefit from This Software
Raluca // July 20, 2015 at 2:32 pm //

I love love LOVE this software! It is simply perfect for anybody, writer or no writer, that has to write a project in Microsoft Word. I found it highly useful for academic essays, where the person writing the piece has to use a specific type of language. As one of my teachers puts it, "you can't use 'like', 'love' or 'means' because this type of words have no business being in academic works". I recommend this software to anybody looking to write an impressive piece of work. In the academic world, words can make or break your grade.
Ms. Sage // August 17, 2015 at 9:34 pm //

Just wanted to thank you for making such a fabulous product! As a writer, I have those moments where I struggle to find just the right word or phrase to express myself. This software is such a useful tool for anyone that needs to turn the perfect phrase. 🙂 Hope the Mac version comes out soon too. Thanks again!
Shabree Jemmott // August 17, 2015 at 1:35 pm //

I have been using ThesaurusGizmo  for a while now, in a short time it has become my single most important tool. In your brain there is a wealth of words, but after writing for six hours sometimes they tend to get lost. With ThesaurusGizmo  , you don't have to worry when the words get lost in your head, this tool is amazing! I have used countless other apps to help me, but this is by far the best, being able to copy the word directly into my text is a great feature, I changed the font in Brainstorm to match the font that I am typing in so that makes everything uniformed when I paste my words in. The built in tools are awesome. I think this is a great program; the versatility of it never seems to end.
Kelly Knight // August 13, 2015 at 4:09 am //

I have been playing around with ThesaurusGizmo all day and I absolutely love it! I love to write children stories and I'm always trying to come up with different words for the same ol' words I use all the time. I downloaded a thesaurus a while back but it just didn't give me anything that I was looking for. This has given me so many options that I am really getting excited to start my next story! This program is such a great tool and so useful for so many different activities. It's definitely worth downloading!
Annekto // August 12, 2015 at 4:39 pm //

A very useful thing for translators!

The app is VERY small but REALLY full of words. Though I would mention that not all the languages are the same nice and fulfilled, but having so many languages at one app at the same time is a doubtless advantage! Languages are easy to switch.

Sometimes it is so hard to find the right word to use in your own mother tongue, but in a foreign language it is even harder. In fact I used the app to write this comment too!

So i would recommend this tool to everybody whose job or hobbies are connected to writing and translating.
Karen of MrsLookingGood // August 11, 2015 at 2:19 am //

Every time I write a post for my blog, I guarantee you that I'll open a browser and Google for the synonym of (insert word here). I do this repeatedly because similar to everybody's experiences, I often end up using the same words and I'd like to be able to express myself in various ways.

This is now one of my top blogger tools to use. One should always keep this open while composing your next post. Another reason love this program for the reason that I don't even have to be online and still be able to access it.

As I use several machines/devices at home, I would love to see a MAC version in the near future Jesse.
Petros Adalialis // August 10, 2015 at 9:05 am //

This is an amazing service, without doubt the best software in this area! The Brainstrorm software provides features that the other regular thesauruses lack. It's so convenient and user friendly that there is no comparison with other thesauruses! Brainstorm Pro provides a huge variety of features in an easy-to-use program, and for someone who is constantly writing could be very important.

This could be an amazing help in my native language, Greek. It could be a big help to all writers!!
90 Day 100% Money Back Guarantee

If this isn't the best thesaurus you've used or you have any problems, we offer a 90-day money back guarantee.Order today with confidence!
JVZoo Limited FREE Bonuses For Ordering Now
Free Bonus Gift #1: Swipe Files Value $50
"Most creative work is a process of people passing ideas and inspirations from the past into the future and adding their own creativity along the way"
~ Joichi Ito
The swipe file collection allows you to instantly import some ideas to use for inspiration and create variations from. You can paste it into the built in text editor and brainstorm the entire headlines to come up with ones for your own products. Just one winning headline could be worth a fortune.

Free Bonus Gift #2: World Class Writing Tips:
"We are all apprentices in a craft where no one ever becomes a master." ~ Ernest Hemingway
It is true that a thesaurus alone might not make you a better writer…And even world famous writers from the past might not have an easy time making it on the internet. But reading the best bits of advice from the most well known writers of all time can improve your writing. I've included over 100 hand-picked choice tips from great writers that can improve your writing quickly.
Free Bonus #3: HeadlineGizmo – Limited first 15 Orders:
"I write as many as 200 headlines for any product before I choose 3-6 to test."
~ Ted Nicholas
What Is HeadlineGizmo? – "Create Headlines Guaranteed To Increase Sales!"
HeadlineGizmo is an add-on for ThesaurusGizmo that we are offering a free membership to for a limited time while we launch.
With HeadlineGizmo you can use a script to generate hundreds of headlines using a formula of words combined with swipe files (examples of existing headlines that have produced great results).
Then you can just click on the ones that look good.
You can generate months worth of blog post titles or find dozens of alternative headlines and then use the program to sort out the top ones to try out.
The difference could be worth a fortune!
Even coming up with one good headline using this system could be a major factor between massive success and failure online.
Which Of These Powerful Secrets
Could You Use To Write Headlines That Pull Sales Quick?
"The best way to get a good idea is to get a lot of ideas." —Linus Pauling. Use ThesaurusGizmo to generate dozens of headlines and pick the best ones to test.

How to load in swipe files of successful ads and innovate on them for immediate results

Email subject line secrets that blow the lid off of open rates

How to gain the skill that will allow you to eventually create your own headlines

Stop reading headlines in the news and start creating them – Enter the realm of elite teams of writers using the same methodology.

Variation finders – How to spin alternatives and focus in to find the best.

Brainstorming secrets – The best way to find a winning name or headline that will be the difference between a billion dollars or negative 1 million.
Limited JVZoo Launch Offer